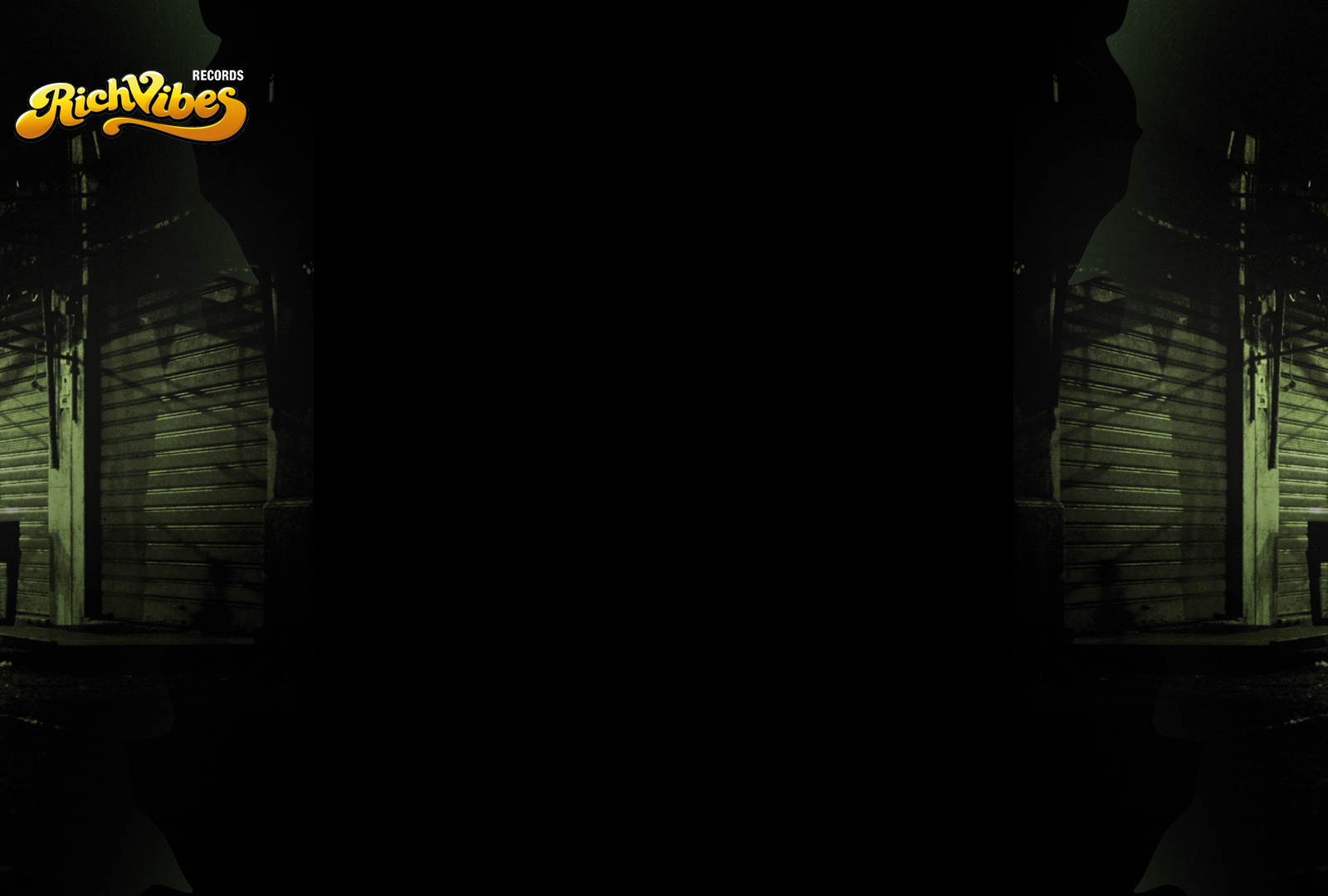 Play

Play Next

Add to queue
Play

Play Next

Add to queue

27 plays

Play

Play Next

Add to queue

6 plays

Play

Play Next

Add to queue

2,490 plays

Play

Play Next

Add to queue

806 plays

Play

Play Next

Add to queue

727 plays
ABOUT US
Founded in 2008, Richvibes Records is based in the very heart of Vienna, the capital of Austria. Its two founders, King Richman and General Sens , aim to spread "Richvibes" all over the countries, with the strong intention to entertain the masses of the world.

"Reggae/Dancehall Music is "our" speciality. We always add some flavor to the music, by mixing the real with the virtual instruments, pushing for the highest levels of experience."

The combination of national and international artists on Richvibes riddims makes songs that will most definitely rock the spot, anywhere, anytime... And that's what's up!!!


RELEASES:

WARD 21 – ROCK THE SPOT Their first release, "Ward 21 - Rock The Spot" Remix Edition on 12" vinyl, includes two remixes, the original version plus original riddim and a hot bonus track feat. Tifa.
BLACK DILLINGER - VOLCANO ERUPT Black Dillinger, one of the most up and coming artists from South Africa, shines on the club banger "Volcano Erupt" on 7" vinyl, out of his new album, "Better Tomorrow", coming 2011.


I JAHSON - SOURCE OF LIFE
I JAHSON - IRAQ I Jahson, the zimbabwian reggae newcomer, delivers "Source Of Life", and his second single "Iraq", including an extraordinary music video, a taste for his upcoming album "Yard".


TIFA feat. WARD 21 - MAKE ME WINE
TIFA feat. WARD 21 - MY BABY Furthermore there are two TIFA-Singles on 7" vinyl: "Make Me Wine",& "My Baby" Both songs feature Ward 21 and bring the hottest in jamaican reggae and dancehall music to the floor.


Richvibes Releases are also available on digital download on almost every shop worldwide.

To be continued.............


Love and Respect!